Introduction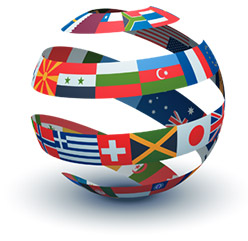 Translation takes your message further
Impact. Revenue. Recognition.
How you communicate influences all three of these. Multilingual communications will take them even further.
To communicate effectively with your target audience, you need to speak to them in their own language. Otherwise you are likely to dilute your message and miss the mark.
At Cabinet Perilingua, words are our business. We don't just translate them; we know how to use them to make your message stand out.
Cabinet Perilingua
Cabinet Perilingua is a niche company founded by Myriam Cargill, a professional translator from English, Spanish and Russian to French with a degree from the prestigious Sorbonne school of translation and interpreting in Paris, ESIT, and 20 years' experience in the business.
Our values are simple:
=> accurate translations that reflect your company culture
=> written in the right style for your target audience and all media. You don't write a marketing brochure in the same way as you write a contract. The same rule applies in translation.
=> saving you the headache of a poor translation done by the wrong person. Translation is a profession and a translator will consider not only the language but the cultural context. Unqualified colleagues, friends or family who 'speak' the language will not produce the same result. Indeed, if you don't choose carefully, a qualified translator working in another field won't produce the perfect text either.

Let our values work for you.

Cabinet Perilingua will discuss your needs and provide you with an excellent translation in one of our specialist areas.
We work with you direct. We are not a translation agency.

Find out more